Dear all fans of the CosmosEx devices by Jookie:
Due to some issues Jookie was having, we, atari.sk team, have decided to produce CosmoEx devices under our wings. First batch will be 100 pcs. We have also redesigned the device little bit 🙂 to be more comfortable for use.
Preliminary price is 160 EUR + postage fee.
The price covers: Complete CosmosEx 3.0 device with integrated Raspberry Pi3 model B+, pre-configured Raspberry micro SD card, external 16GB microSD card to get you started 🙂 and the IKDB injector .
For ACSI connection you can use an external or internal cable. We will provide a link where you can buy it (if you don't already have it) in the near future (you can also use cables from Lotharek, the same as for the Ultrasatan).
For SCSI connection we will try to prepare an internal connection board with cable for the Falcon030, but there will be some soldering on the Falcon motherboard needed so this will not be the best solution for inexperienced users.
For SCSI connection in the TT you don't need anyhing special 🙂
CosmosEx 3.0 device is both SCSI and ACSI compatible. More details will be put on this page 🙂
Device will be sold only as a private sell for those who will pay in advance to our account. After we fill the list for 100 units we start the production and we start to deliver first units after approx. 60 days of the production start .
In the near future we will prepare also external case model for 3D printers for free download .
The registration for buy will start in few days .
Some photos of our prototype: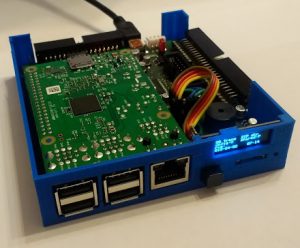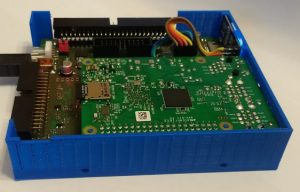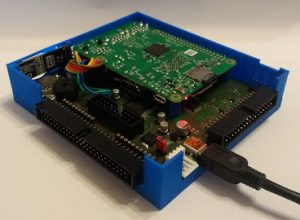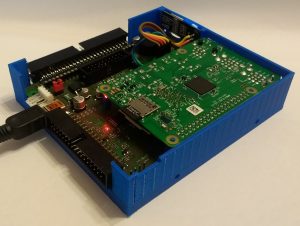 3.4.2018
We have started testing of the prototype and preparing its internal case 🙂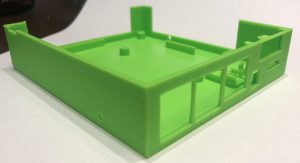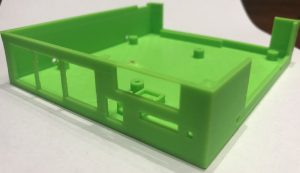 4.4.2018
We have created a special email for ordering of the unit.
cosmosex[@]atari.sk
10.4.2018
New case prototype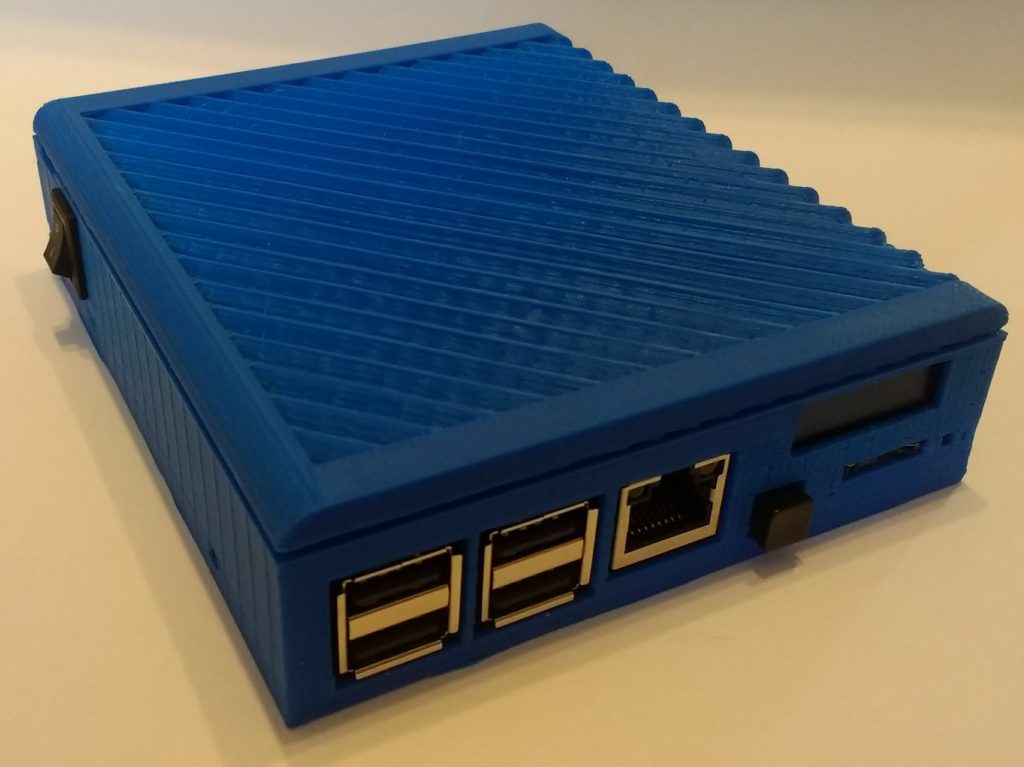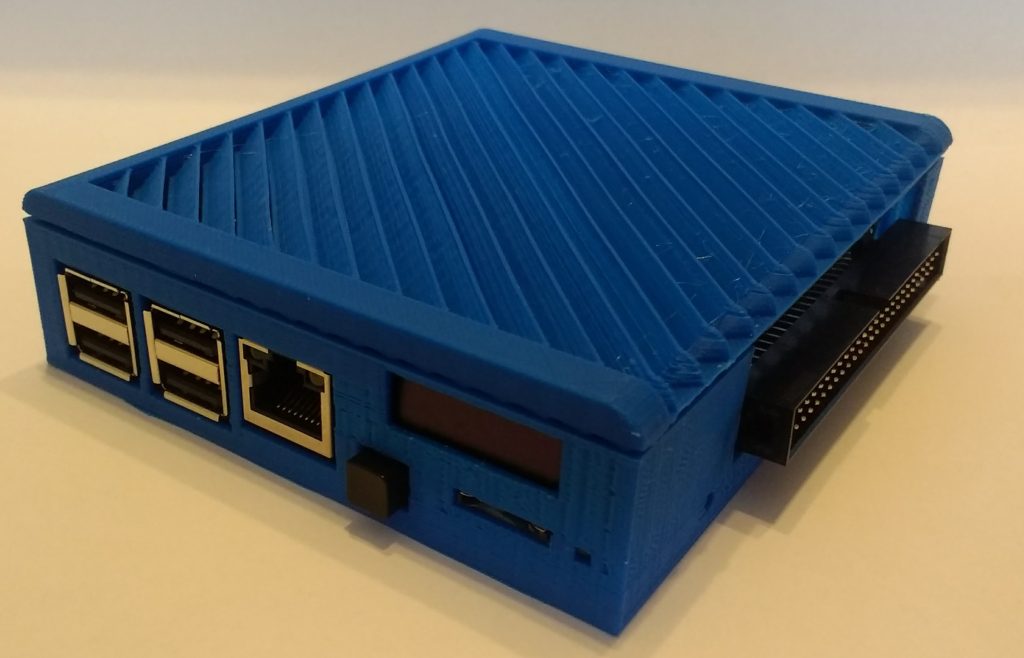 17.4.2018
100pcs of RPI3B+ SD cards are on the way to us 🙂
18.4.2018
Dear Atari friends from 20.4.2018 we are starting the ordering process. For clarification let us explain some of the things you may be interested in:
1, Price includes: ready to use device in its internal case; external pre-formatted microSD card with some files; IKBD (keyboard) injector; Falcon SCSI internal kit
2, No variations (like to remove RPI or SD cards) are possible, because we can only guarantee full functionality when we build the device (every one will get tested).
3, The case you see on our pictures is only a prototype. In the near future you will be able to download an STL file for your 3D printer and print the external housing in ST style + manual to build external CosmosEx. In this housing you are going to use an external power supply along with the CosmosEx 3.0 and you will get external Cosmos without floppy emulation (except if you decide to build another cable ).
4, This is a private sale  !
Now to the ordering procedure :
You send us an email after 20.4.2018 only with this main information :
Name, Surname
Shipping address (Street, ZIP, City, Country)
Nick name
Number of CosmosEx'es you want to order
After that procedure your NICK will be published in the list on this page and you will get a confirmation mail with bank transfer information (IBAN, SWIFT and name of the account). Please set the bank fees to be paid on the sender side (i.e. you).
After you transfer 160 EUR + postage fees your name stays on the list, otherwise your name will be erased and the place freed for another customer.
Postage fees  :
SK,CZ – 10 EUR
EU,Russia, Ukraine – 20 EUR
US,Canada, Australia – 25 EUR
29.4.2018 
Sorry for the delay with confirming emails but we are too busy 🙁
But first deliveries have arrived 🙂 so here some pictures …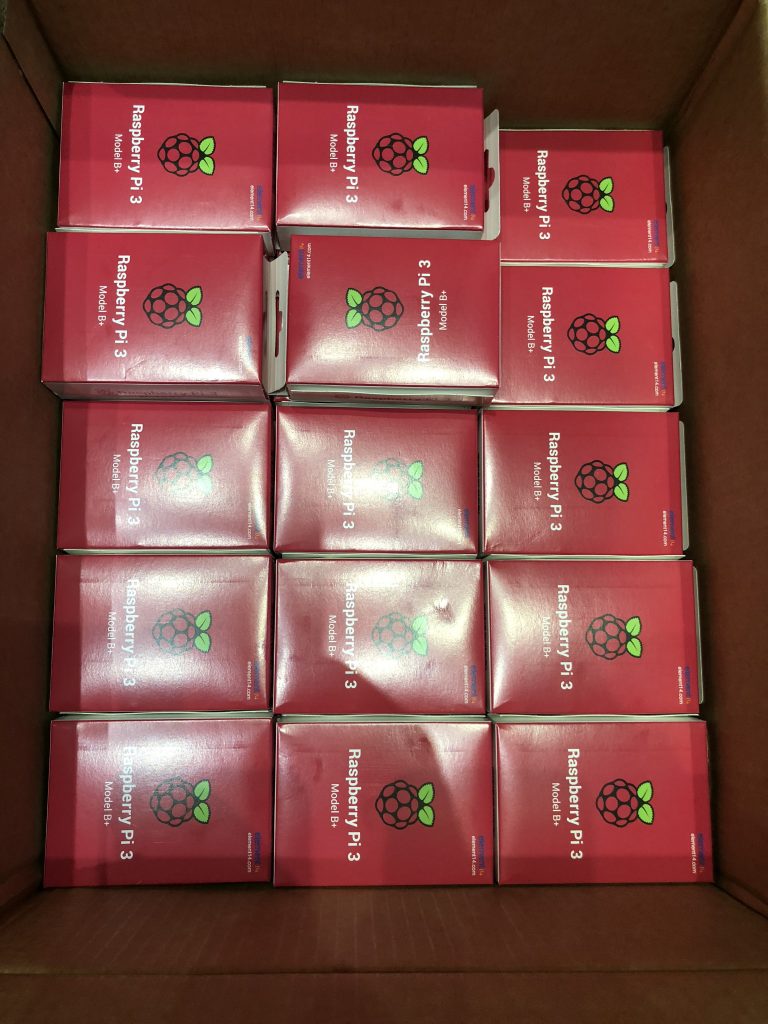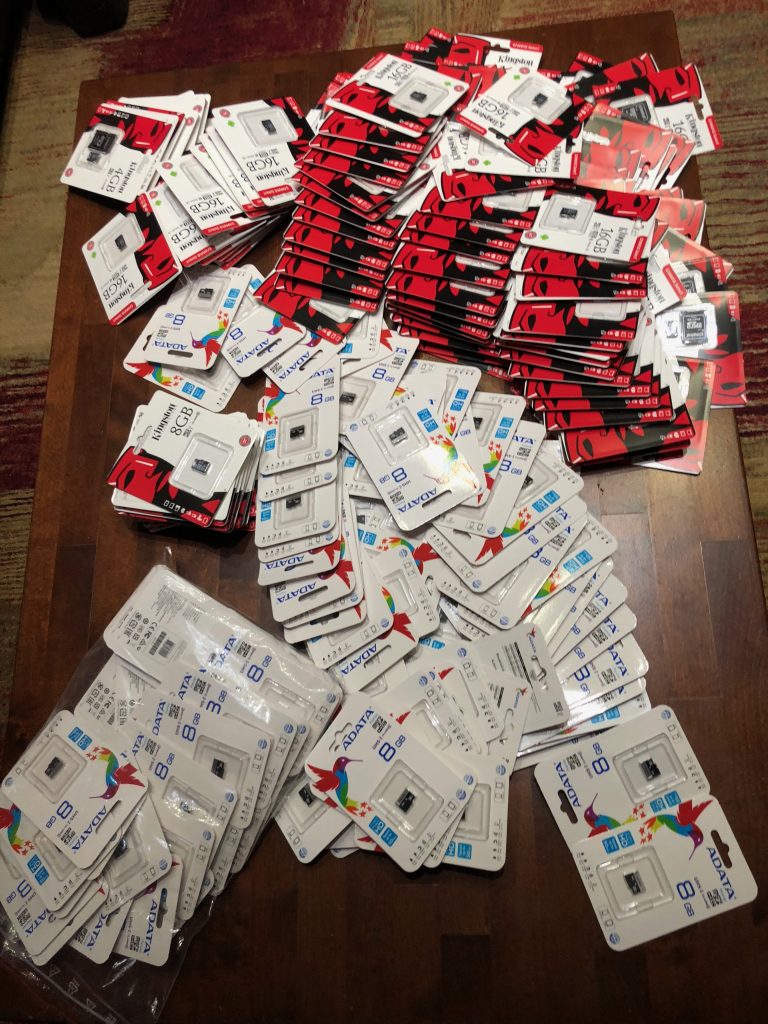 21.5.2018
finished design for internal SCSI Falcon adapter
finished design for main Cosmos board
Ordering electronic parts for building company
Ordering boards production
11.6.2018
Sorry for our long response for your emails but, we have lots to do in the work 🙂
But we decided to deliver also for you Lotharek ACSI cable for each order so you will get SCSI cable and ACSI cable in the price 🙂 we already received them 🙂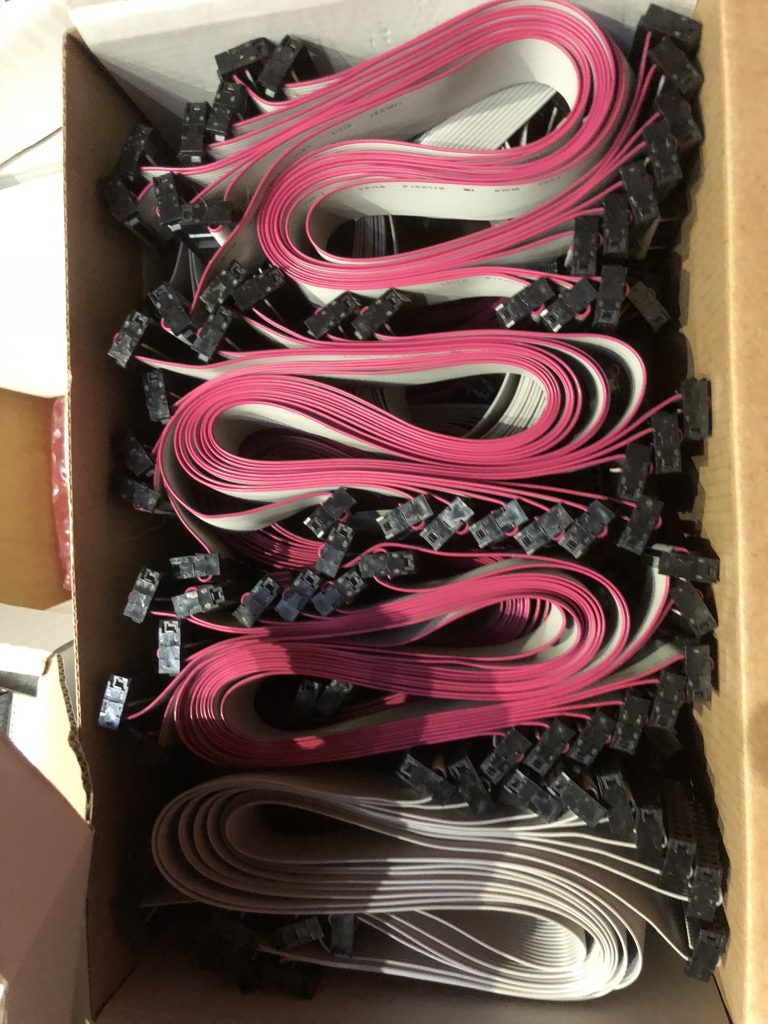 LIST :
1,  UBE(Sweden)                          11,  JohnC(UK)                                 21, Fleef(US)                                             31, Flash(UK)
2,  UBE(Sweden)                          12, Falcon060(US)                          22, Xyla(US)                                               32, Veggy75(Norway)
3,  Pavt(Czech)                              13, FredericB(BDV)                         23, Fandenivoldsk(Denmark)          33, Almerian(Netherlands)
4,  Pavt(Czech)                              14, NumberOne(France)              24, DimitrisCrete(Greece)                  34, Celleke(Belgium)
5,  Xiny6581(Sweden)                15, Retro011i(Germany)             25, Trecool(Greece)                               35, BitMarc(Netherlands)
6,  Exorcist(Norway)                   16, XoXisNoOne(Germany)        26, Atarian90(US)                                   36, Patrick(US)
7,  BenW(Sweden)                       17,  THORN(Germany)                  27, Atarian90(US)                                  37, RinRe99(Austria)
8,  NumberOne(France)            18, Inspector77(Spain)                 28, Filipe(US)                                           38, Princo(Australia)
9,  Retro011i(Germany)            19, YThunder(France)                   29, MarineB(Austria)                            39, Brendan(US)
10, Coxsider(UK)                         20, Dr.Who(Slovenia)                     30, Servus (US)                    
RED = Not pay yet 
GREEN = Payment received 
PLEASE IN THE TRANSFER DESCRIPTION WRITE YOU NICK OR NUMBER FROM THE LIST !!!!