Dear all fans of the CosmosEx devices by Jookie:
Due to some issues Jookie was having, we, atari.sk team, have decided to produce CosmoEx devices under our wings. First batch will be 100 pcs. We have also redesigned the device little bit 🙂 to be more comfortable for use.
Preliminary price is 160 EUR + postage fee.
The price covers: Complete CosmosEx 3.0 device with integrated Raspberry Pi3 model B+, pre-configured Raspberry micro SD card, external 16GB microSD card to get you started 🙂 and the IKDB injector .
For ACSI connection you can use an external or internal cable. We will provide Lotharek cable in package .
For SCSI connection we will try to prepare an internal connection board with cable for the Falcon030, but there will be some soldering on the Falcon motherboard needed so this will not be the best solution for inexperienced users.
For SCSI connection in the TT you don't need anyhing special 🙂
CosmosEx 3.0 device is both SCSI and ACSI compatible. More details will be put on this page 🙂
Device will be sold only as a private sell for those who will pay in advance to our account. After we fill the list for 100 units we start the production and we start to deliver first units after approx. 60 days of the production start .
In the near future we will prepare also external case model for 3D printers for free download .
For more information please read whole article !
Some photos of our prototype: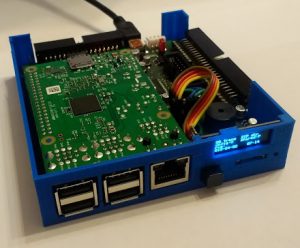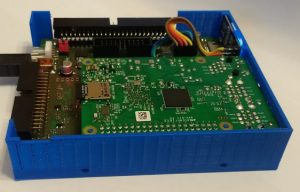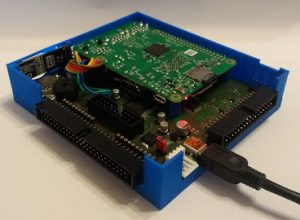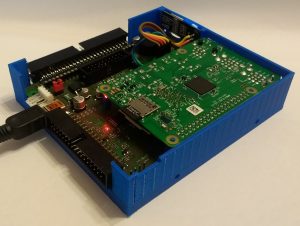 3.4.2018
We have started testing of the prototype and preparing its internal case 🙂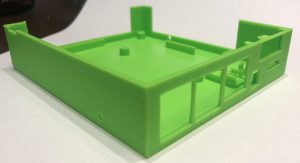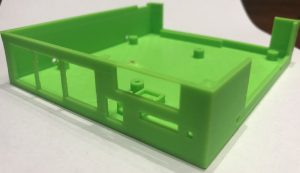 4.4.2018
We have created a special email for ordering of the unit.
cosmosex[@]atari.sk
10.4.2018
New case prototype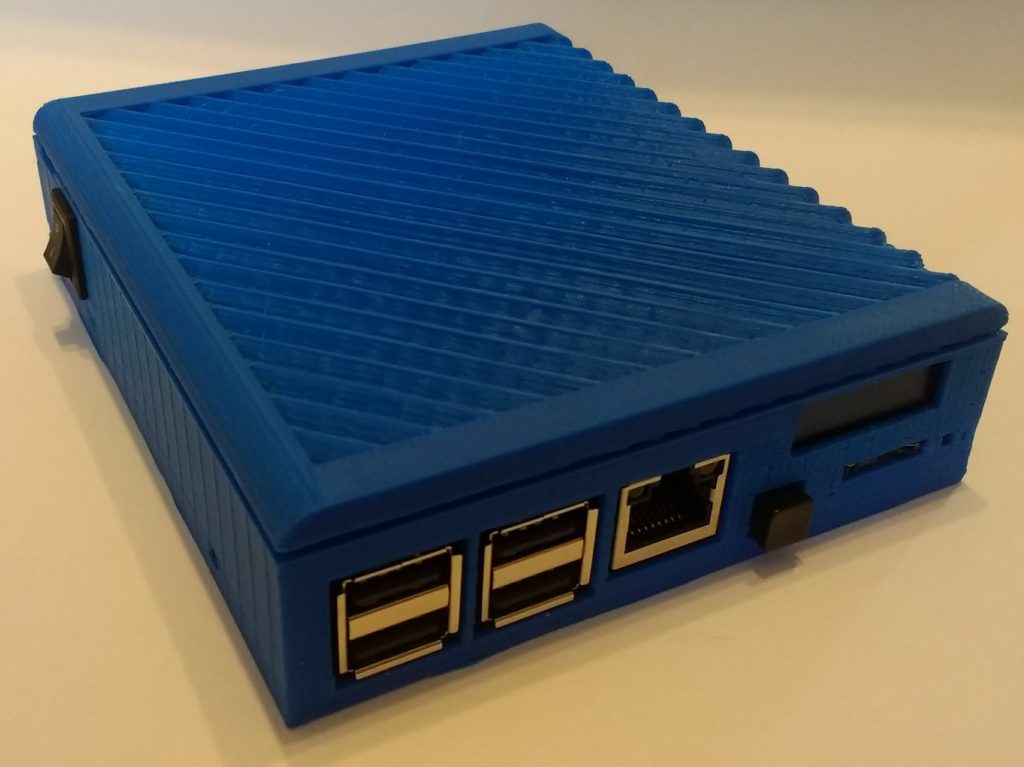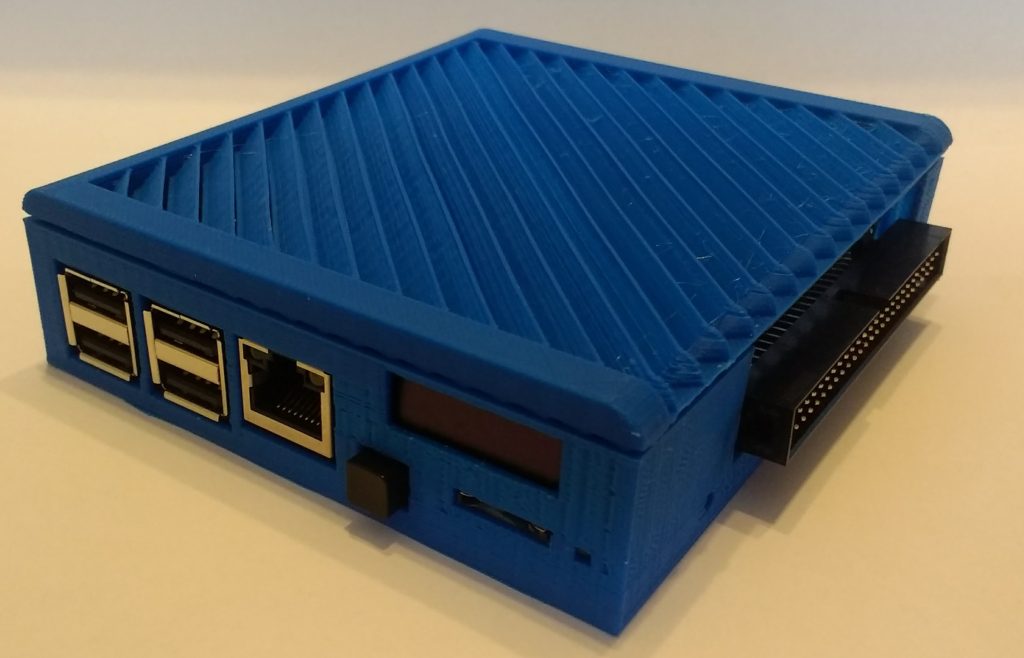 17.4.2018
100pcs of RPI3B+ SD cards are on the way to us 🙂
18.4.2018
Dear Atari friends from 20.4.2018 we are starting the ordering process. For clarification let us explain some of the things you may be interested in:
1, Price includes: ready to use device in its internal case; external pre-formatted microSD card with some files; IKBD (keyboard) injector; Falcon SCSI internal kit
2, No variations (like to remove RPI or SD cards) are possible, because we can only guarantee full functionality when we build the device (every one will get tested).
3, The case you see on our pictures is only a prototype. In the near future you will be able to download an STL file for your 3D printer and print the external housing in ST style + manual to build external CosmosEx. In this housing you are going to use an external power supply along with the CosmosEx 3.0 and you will get external Cosmos without floppy emulation (except if you decide to build another cable ).
4, This is a private sale  !
Now to the ordering procedure :
You send us an email after 20.4.2018 only with this main information :
Name, Surname
Shipping address (Street, ZIP, City, Country)
Nick name
Number of CosmosEx'es you want to order
After that procedure your NICK will be published in the list on this page and you will get a confirmation mail with bank transfer information (IBAN, SWIFT and name of the account). Please set the bank fees to be paid on the sender side (i.e. you).
After you transfer 160 EUR + postage fees your name stays on the list, otherwise your name will be erased and the place freed for another customer.
Postage fees  :
SK,CZ – 10 EUR
EU,Russia, Ukraine – 20 EUR
US,Canada, Australia – 25 EUR
29.4.2018 
Sorry for the delay with confirming emails but we are too busy 🙁
But first deliveries have arrived 🙂 so here some pictures …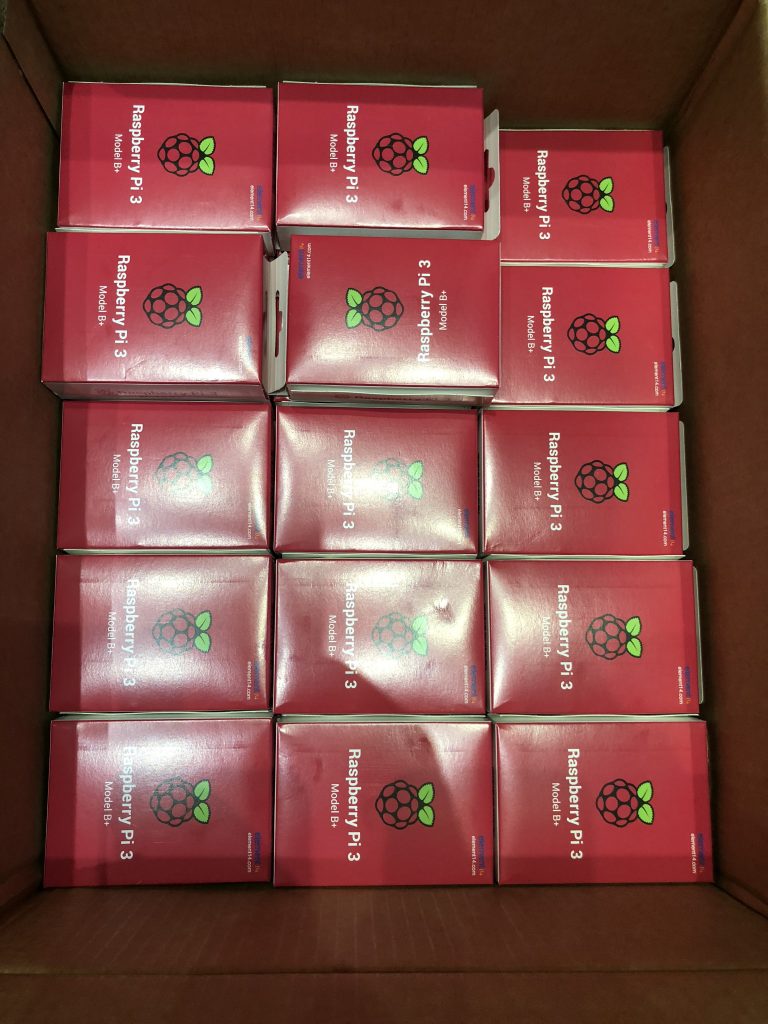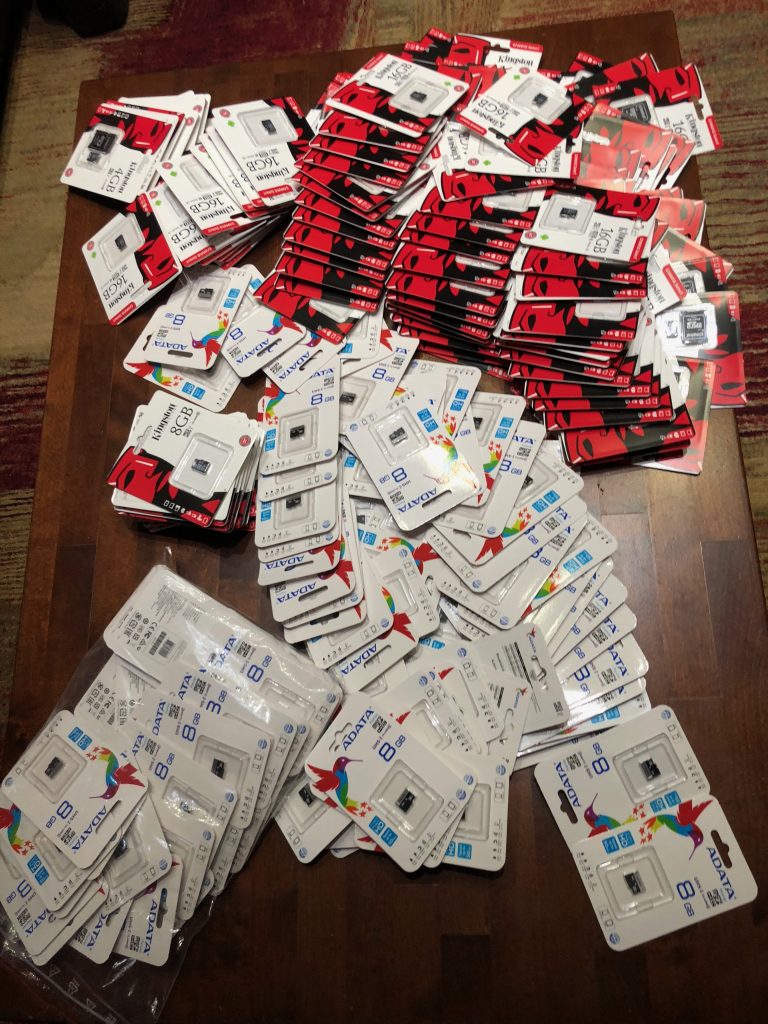 21.5.2018
Finished design of the internal SCSI Falcon adaptor
Finished design of the main CosmosEx 3.0 PCB
Ordered electronic parts for the manufacturer
Ordered boards production
11.6.2018
Sorry for our long response times in email communication but there's so much work to do. 🙂
We have decided to provide you Lotharek's ACSI cable for each order so are going to get SCSI cable and ACSI cable for the same price. 🙂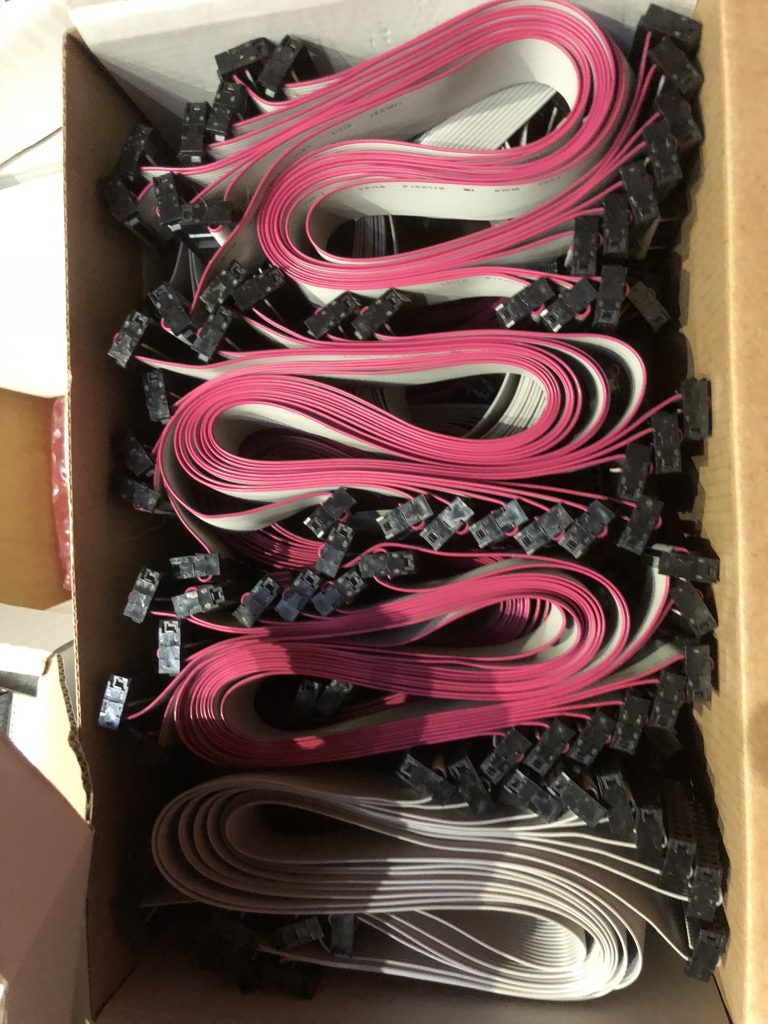 25.7.2018
We have received a batch of displays for the CosmosEx. We have been working on formatting and preparing 100 internal and external SD cards which are going to be used in the device.
As there are many questions about payments: please follow the simple procedure we have been telling to everyone – when doing a wire transfer, don't forget to put your nick name and/or position as published on the list on the bottom of this page to the message for the recipient! That ensures that we will pair your payment and mark you as 'paid' in the list. 
Otherwise you are not only putting yourself at risk of being not identified properly but when trying to identify you you are also wasting our time we could use otherwise (like preparing the devices for you).
We're updating the list as quickly as time permits, usually every Friday on our Atari meeting. 🙂
Thank you all for your support and patience.
27.8.2018
We are back again! Due to summer holidays progress is not as fast as we would wish. As there is still some confusion about who/when/how, here's a short bucket list:
1, Realisation team: there have been many questions about the project structure and responsibilities. So to clear things up, yes, we do exist. 🙂 When it comes to CE 3.0 production, the atari.sk team's roles are: Jookie – main hardware and software developer, Mikro – consultant and and additional software development, Expi – sales, support, production and "sponsorship", Xi – consultant and PR 🙂
2, Pre-Production phase: since the beginning it has been decided to build 100 units on pre-order, first come/first serve basis. That way we are sure the devices are going to be produced, payed and appreciated, i.e. it's a win-win situation. That also explains why you can't use Paypal: this popular although evil service (ask Exxos!) doesn't allow us such business model (we all remember the fun with SatanDisk/UltraSatan sales, don't we?)
3, Production phase: we start to develop and create new features for our new CosmosEx. In fact, we are going to produce 110 units. Why you ask? Well because we also love the CE 3.0 and want a few pieces for ourselves – most likely there wont be a second batch so this production run is the only way to acquire them. The production phase is going to be (actually, some parts already are) paid from Expi's pocket and later funded from the funds collected to assure as smooth production flow as possible. That means that 110 units are going to be produced in every case (even if the goal of all 100 paid buyers hasn't been met but read on bellow).
4, Delivery phase and after sale support: if everything goes well, the first deliveries start in November 2018. Naturally, we will deliver only to those which have payed the 180 EUR to our account. After the delivery we will have some spare CosmosEx 3.0 devices in stock but because the investment for this production is covered by Expi he will keep all the remaining CosmosEx devices. And you can be pretty sure that if/when he decides to sell them, it wont be a discounted price, on the contrary, most likely the devices will go to eBay for significantly higher price. After sales support will run on cosmosex@atari.sk email, and we will clarify your questions every Friday on our Atari session. 🙂
5, Ordering period : Because many people don't realise how tiresome is replying to simple emails like "when it's going to be done", "is there a way to have it for a cheaper price" etc even though 90% of the answers is on this page (and most frustratingly, then not going for an order), we have decided to take a more radical approach. Those from the list who will not pay until 15.9.2018 are going to be removed from the list . We accept new orders until the end of September 2018 and last payments until 15.10.2018 . After this date it wont be possible to order CosmosEx 3.0 from us. When/if we will have something on stock, we will inform you in the future about new price and ordering procedure.
6, Copyright : CosmosEx is from the 3.0 version a product of the atari.sk community. Its author is Jookie but the rights belong to atari.sk so please don't bother Jookie with questions, ordering or requests, use the atari.sk  support email to get answers to your questions. Also we ask you to be patient because nobody from our community has income from this, everything we get from our project is returned back to the ATARI community one way or another.
7, Official support: info[@]atari.sk and cosmosex[@]atari.sk or find us on Facebook as Atari SK …
How do you like our experimental external 3D printed cases? 🙂 crap when you print in lowest resolution 🙁
26.9.2018
Dear all, so now we are waiting for PCB's and Cases to start the mounting and testing. All RPi's are tested with our system, all SD card's are loaded with software, we integrated some passive cooling on RPi's and probably we also give there a passive cooling on the main chip on CosmosEx board.
For the people who are on the list, please do the wire transfer ASAP, all red nicks will be exchanged for people on waiting list down bellow . 
27.9.2018
Today we received bunch of PCB's 🙂 🙂 🙂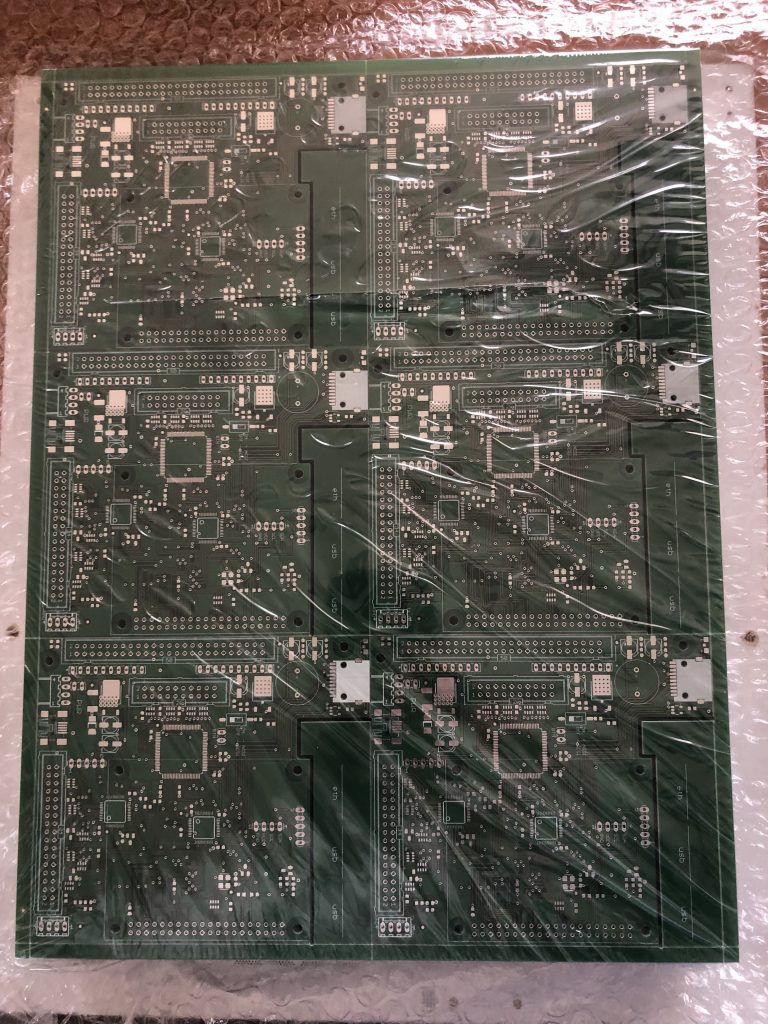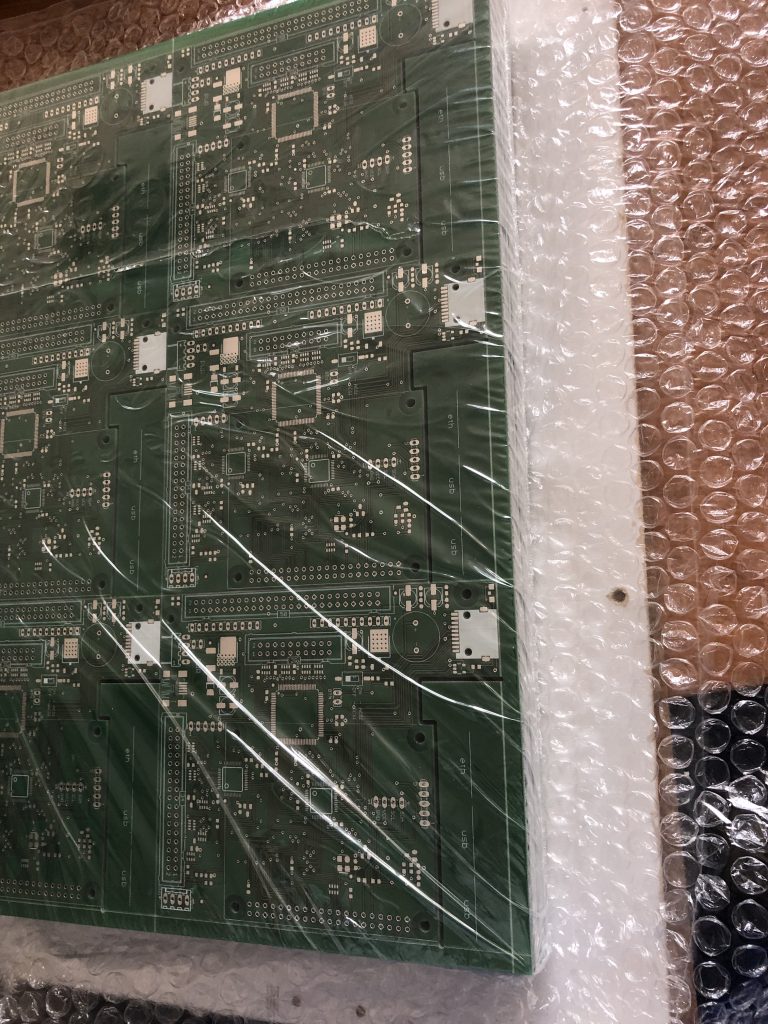 30.11.2018
Dear Cosmos fans, according some personal issue as work, family, sickness and so, of us all we have some problem to upgrade the information 🙁 Sorry for that, everybody can understand that …
So in few days we delete all people who are not green and repossition the places with the waiting list guys …
About the project, we have everything exept main chips . our delivery company TME says they will be until 20.12.2018 then we have vacations so the mouting comany will follow after 7.1.2019.
Now very possitive way is end of january 2019 we ship first tested pieces …
After some testing on the prototype we added passive cooling on RPI . Jookie is now working on flopy write issue and some SCSI max file size issue for the new unit in the SW part ….
2.2.2019
So TME as a delivery company for chips is little bit late with delivery of the chips, according information from yesterday they have only 70% of our order ready …. 
By testing we find out that the new RPI can be by some instruction wery hot so we desidet to add pasive cooling … Now every RPI are tested with the system SD and cooled 🙂
Jookie  is preparing the floppy write for the units so according of the delivery delay he has some time to work on it 🙂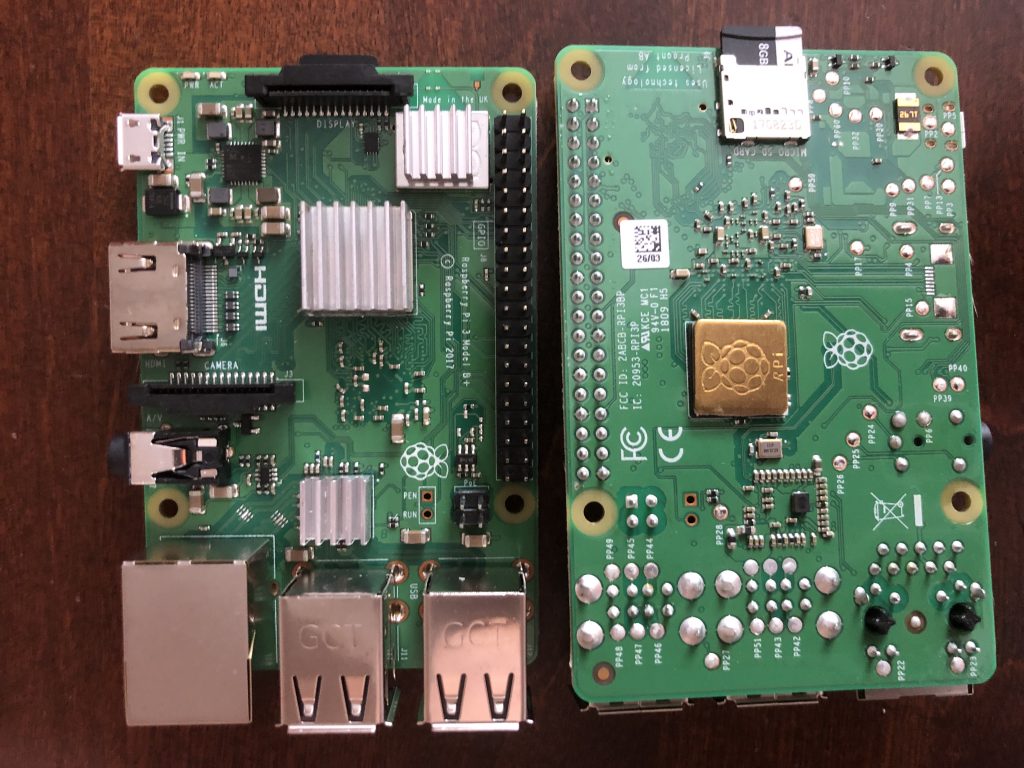 PLEASE PUT YOUR NICK OR NUMBER FROM THIS LIST TO BANK TRANSFER'S "MESSAGE FOR RECIPIENT" !!!
LIST :
1,  UBE(Sweden)                                   41, ZooLook13(Netherlands)                                                  
2,  UBE(Sweden)                                   42, Fleef(US)                              
3,  Pavt(Czech)                                       43, Llama(Germany)
4,  Pavt(Czech)                                       44, Klauswolf(Germany)   
5,  Xiny6581(Sweden)                          45, localgh0st(Slovakia)    
6,  Exorcist(Norway)                            46, localgh0st(Slovakia)                
7,  BenW(Sweden)                                47, Chirpa(France)     
8,  NumberOne(France)                      48, Chirpa(France)                      
9,  Retro011i(Germany)                       49, Exorcist(Norway)
10, rostb(Finland)                                50, Schmeeve(US)
11,  JohnC(UK)                                       51, Evil (Sweden)
12, KeithS(US)                                        52, Tom (Germany)
13, KeithS(US)                                        53, meilon(Germany)
14, NumberOne(France)                    54, Anzac(Portugal)
15, Retro011i(Germany)                     55, StEeLz(Canada)
16, XoXisNoOne(Germany)                56, StEeLz(Canada)
17,  THORN(Germany)                         57, StEeLz(Canada)
18, mciepielski(Poland)                      58, Marss(Lithuania)
19, YThunder(France)                          59, DOB(US)
20, Lyford(US)                                         60, Soulbuster(US)
21, Fleef(US)                                            61, Atarian90(US)
22, ka.rs(Germany)                               62, Marcello(Austria)
23, ka.rs(Germany)                               63, Atarian90(US)
24, DimitrisCrete(Greece)                  64, DoG(Sweden)
25, Trecool(Greece)                              65, Tindron(US)
26, Devander(Netherlands)               66, ValuedFace(Norway)
27, davemacblack(Czech)                  67, ST Graveyard(Belgium)
28, Kajetanb52(Poland)                      68, Atarinside(France)
29, MarinB(Austria)                             69, arf(Germany)
30, nvram(Austria)                              70, Kiwaf(Belgium)
31, Flash(UK)                                           71, Heathwoods(UK)
32, Ramlus (Slovakia)                         72, Soulbuster(US)
33, Almerian(Netherlands)               73, Klauswolf(Germany) 
34, Celleke(Belgium)                            74, Anzac(Portugal)
35, BitMarc(Netherlands)                   75, Anzac(Portugal)
36, Mightor(France)                             76, Anzac(Portugal)
37, RinRe99(Austria)                             77, Gurulala(CA)
38, Princo(Australia)                             78, Nagan(France)
39, Brendan(US)                                     79, Daniel (Sweden)
40, Greenious(Sweden)                       80, TheGurb (Netherlands)
81, Japond (Switzerland)                     91, meulenvds(Netherlands)
82, el_pasi(Finland)                                92, meulenvds(Netherlands)
83, Fabrickator(Netherlands)             93, uicr0Bee(Poland)
84, kbdanielg(Sweden)                          94, uicr0Bee(Poland)
85, Technical Chap(UK)                          95, Digger(France)
86, Llama(Germany)                                96, Superpator(France)
87, atari1975 (US)                                     97, atari1975 (US) 
88, ZooLook13(Netherlands)               98, Gwpt(Australia)
89,  Fenarinarsa(France)                        99, Gwpt(Australia)
90,   leech (US)                                           100, kodak80(Australia)
END OF LIST
WAITING LIST :
01, ZooLook13                                    14, Tecer(Germany)
02, ZooLook13                                    15, displaced(UK)
03, Servus_ignavus                            16, Cyberish(France)
04, joaquinferrero                             17, Richard Shepherd(UK)
05, Shugal                                             18, StFan74(UK)
06, Greame                                           19,
07, Telemach (Spain)
08, explorer(Spain)
09, LaoMu(Germany)
10, Topo
11, Skynet(Spain)
12, Maikinoki(France)
13, Talanthalus(US)
RED = Not pay yet 
GREEN = Payment received 
PLEASE PUT YOUR NICK OR NUMBER FROM THIS LIST TO BANK TRANSFER'S "MESSAGE FOR RECIPIENT" !!!